This holiday season, Kia is continuing our tradition of helping others by expanding Kia's Accelerate the Good partnership with St. Jude Children's Research Hospital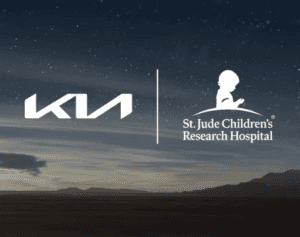 To support Kia's Accelerate the Good program and commitment to giving back, Kia is running a Corporate Social Responsibility (CSR) focused campaign, highlighting our continued partnership with St. Jude Children's Research Hospital®. St. Jude is leading the way the world understands, treats and defeats childhood cancer and other life-threatening diseases. From November 11th through December 31, 2022, Kia will make a donation to St. Jude Children's Research Hospital® for each new eligible Kia vehicle sold and delivered in the U.S.*
To join Kia and support St. Jude Children's Research Hospital®, DONATE NOW.
Kia's Accelerate the Good charitable initiative was established in 2019 and has aided a variety of worthy causes, from establishing scholarships for students in need looking to pursue their dreams of higher education; allowing high schools to re-establish their football programs after pandemic-induced budget cuts; providing PPE to medical facilities nationwide during the pandemic; and helping the homeless population throughout the U.S. In addition, Kia has provided donations to animal welfare organizations including those that help rescue and preserve the endangered sea turtle population; and ones that help shelter animals find their forever homes.
*Kia will donate $8.00 for every new Kia vehicle that is purchased or leased at authorized Kia dealerships, and delivered to retail customers, between November 11, 2022 and December 31, 2022 – with a guaranteed minimum donation of $500,000 and maximum donation of $1,000,000 in the aggregate – to St. Jude Children's Research Hospital®.